Leeward Community College, located in Pearl City on the island of Oʻahu, is home to over 8,000 students and is the third largest campus in the University of Hawaiʻi system. Along with serving their students and opening many doors to educational opportunities, LCC is also taking the steps to lead the UH system to reach a net zero with respect to energy use.
In November 2018, Hawaiʻi Unified was selected to provide a solution that would lead LCC towards energy independence by installing a photovoltaic parking lot structure, which would cover the majority of the parking stalls facing their Education, Theatre, and Language & Arts buildings. Along with providing more shaded parking for students and faculty, the newly installed solar canopy would significantly reduce the amount of energy the campus consumed, resulting in lowering their utility bills and the footprint they leave on the environment.
Hawaiʻi Unified's Energy team handled everything for this project—from laying the foundation to installing the columns and solar panels—with a goal to expedite the project and minimize the disruption to campus life. With classes still in session, the team sequenced the work to take up only a third of the parking lot area. Realizing the loss of parking stalls would challenge the students' ability to get to class on time, the team streamlined their workflow to utilize the smallest footprint possible in order to complete the installation.
Along with consolidating their work area, Hawaiʻi Unified also approached the installation of the solar panels in a forward-thinking way to increase the efficiency of the project and ensure they stayed on track. Rather than installing each solar panel individually, the team linked solar modules together and hoisted the panels into place with a forklift. This unique approach required skill and meticulous attention to detail but resulted in significant time savings over the course of the project.
By the end of 2018, Hawaiʻi Unified completed the installation of 3,570 solar panel modules into the canopy structure at LCC that flow to the main power panel for the campus. Any excess energy generated routes to a battery storage unit that can be tapped into when there is little or no sunlight. This prominent project for Hawaiʻi Unified provides an energy solution which facilitates the generation of 1.67 megawatts of energy daily, progressing Leeward Community College's energy consumption to 98% net zero and helping to protect the environment for generations to come.
Client
Leeward Community College
What We Did
Installation of 3,570 solar panel modules into a canopy structure at LCC that flow to the main power panel for the campus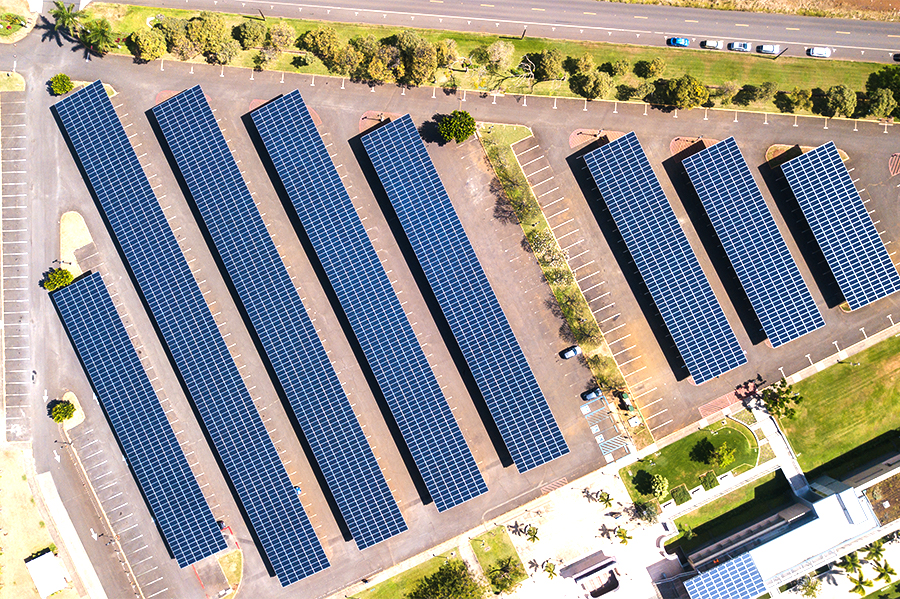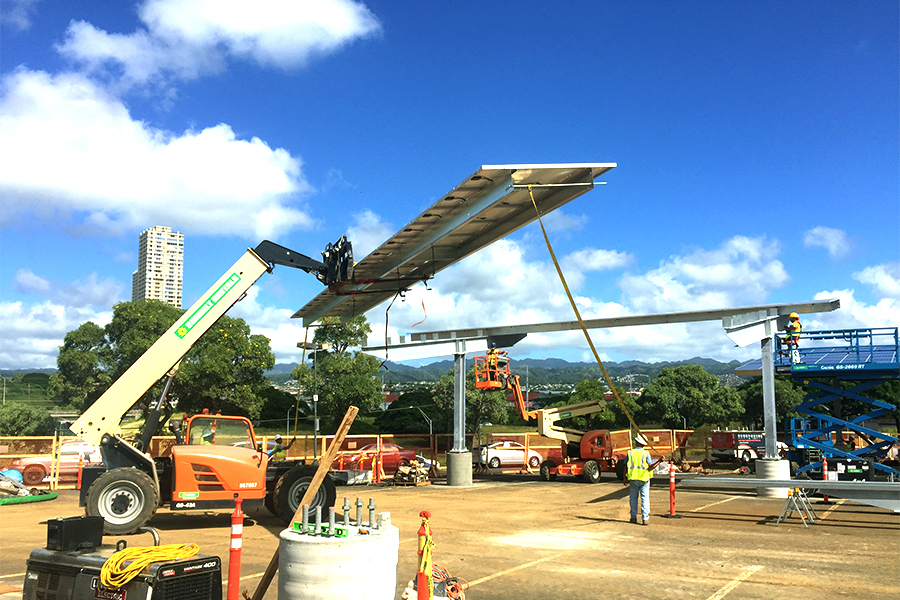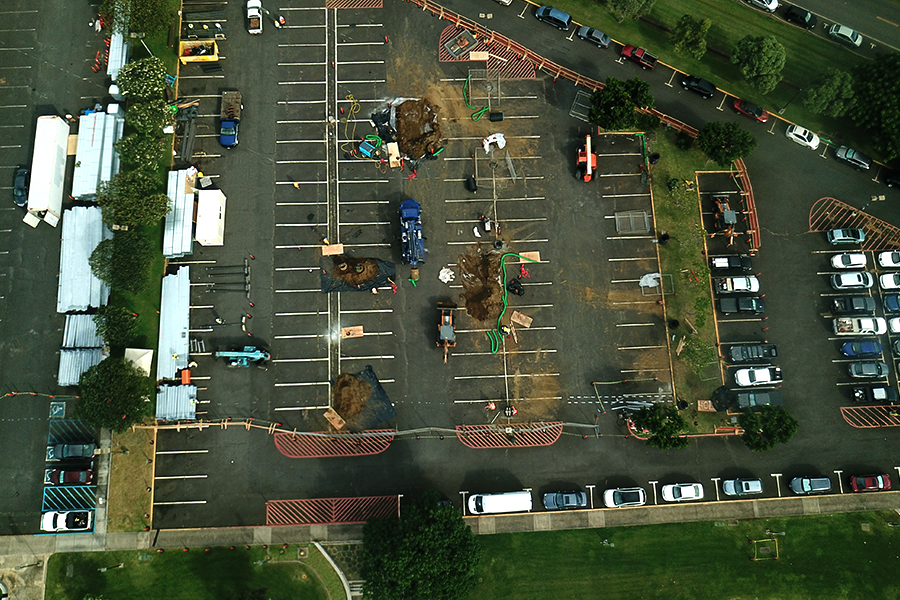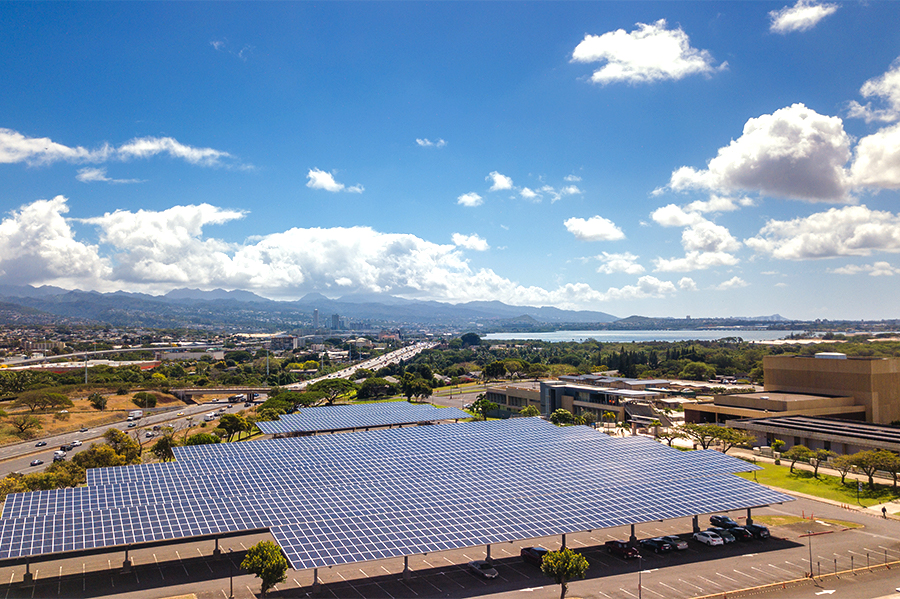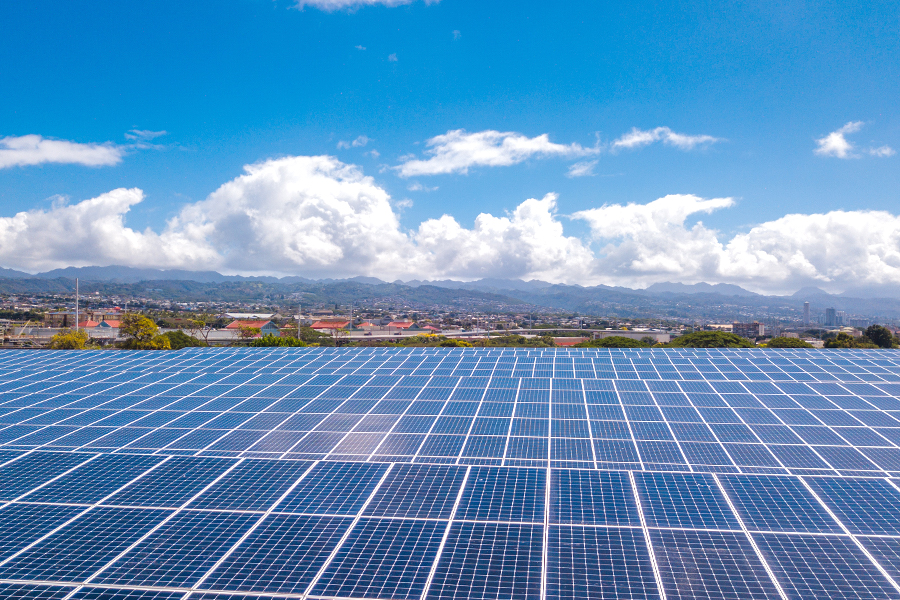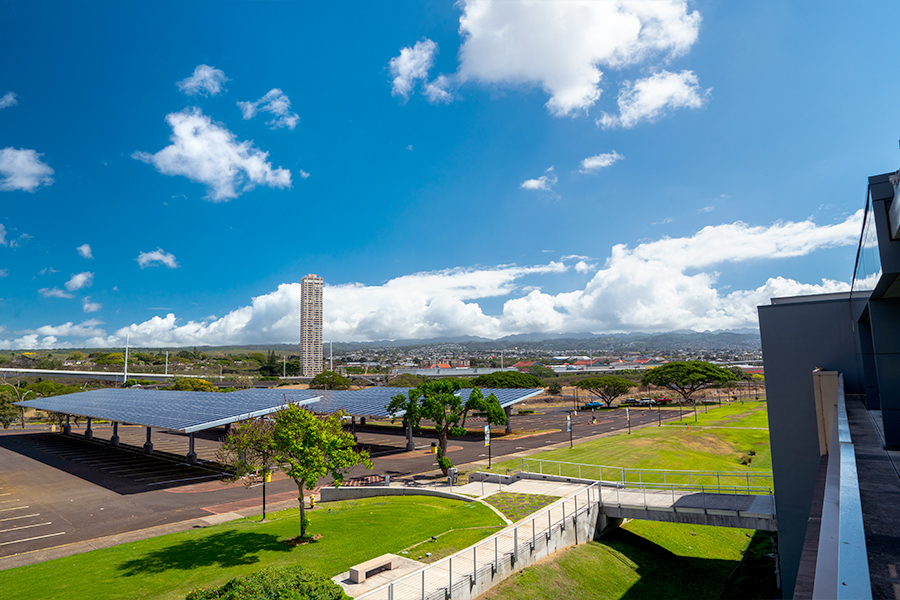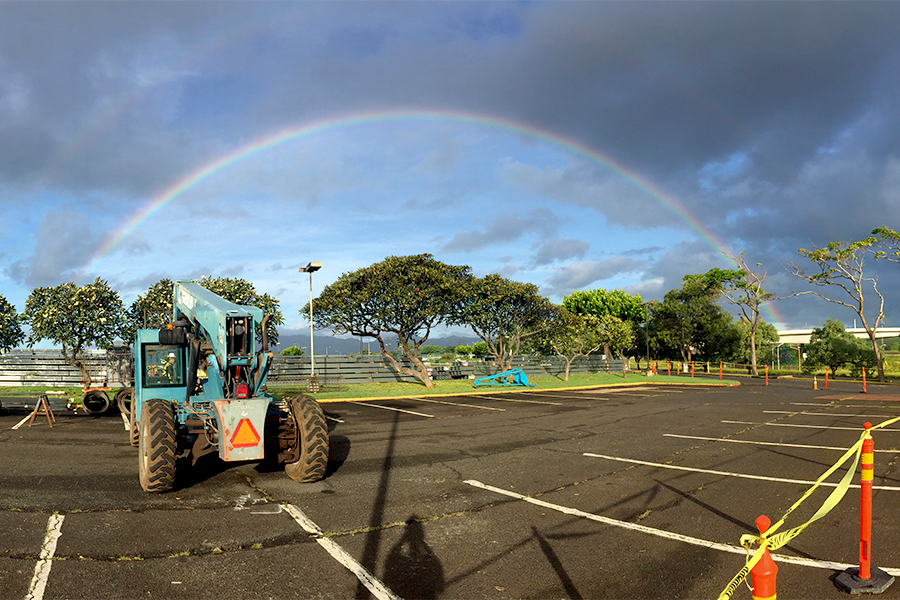 Looking for a strategic partner?
Get in touch and let's discuss solutions for your next project.